Birthday Road Trip to Sequoia National Park
I don't know where the love for road trips came from; after all, I have struggled with a severe motion sickness my entire life. Yet, traveling by car is still my favorite way. It's liberating to be able just to jump into a car and go. You have your snacks, drinks and your favorite tunes and you are all set. You can stop whenever you want, and you can go off route to explore something unexpected.
It's now becoming a tradition for ours to go on a road trip every year for my birthday and this year we went to Sequoia National Park. We rented a house on Airbnb right outside the park with an amazing view. This house is nestled on the hill between the mountains, the valley, and three rivers. The little town takes its name after the rivers. Fred and Maria, the owners of the house, were lovely. They knew it was my birthday and they prepared fresh salsa, chips, fruit and fondue for us. It's always so nice when the hosts take an extra step. It was a two bedroom house with a back porch overlooking mountains and rolling hills of wildflowers. It was secluded enough that we never saw any other people and our only neighbors were cute bunnies that were jumping around the house all day long.
Since we left LA on my birthday, we decided to take it easy and rest the first day. We made BBQ, ate deserts, drank wine, sat by the fire and listened to the river.
The next morning, after making a delicious breakfast we set off to explore Sequoia National Park. I have been there before in the summer with my mom, but Josh has never seen these gentle giants. It was a twenty-minute ride to the gate of the park from the house, and then a windy road quickly climbed to 6,000 feet elevation.
I am always amazed at how much nature changes in California when you travel just a few hours outside of Los Angeles. We did not expect to see snow in April. We just had breakfast with bunnies hopping around us in wildflowers, and after driving forty minutes up the mountain, we were surrounded by six feet of snow. Since we are from LA and I get cold very quickly, we bought winter jackets. But we did not bring the proper shoes. So, while we did try to hike, which was more of skating experience, we decided to opt out of that particular endeavor. A lot of people were confused about the weather as well, and we saw many dressed in shorts and t-shirts. So, note to self- check the snow conditions on the mountain even if it's April.
If you want to see General Sherman Tree - the world's largest tree, you can get there two ways. You can park on the lower lot by the museum, which has a lot of space for parking and from there you can hike up to that tree. It's about a 5-mile hike. We tried that at first until our feet got soaked in snow and we got tired of slipping and sliding in our sneakers.
Another way to get there is to park in the upper lot by the tree. It's a small lot, and usually, there is never any parking. But if you are patient enough, you can wait for someone to leave.
There is a third way to get there, but it's only available in the summer - you can get a shuttle from the lower lot to the upper lot.
There are bathrooms in both upper and lower lots, and there is an ample amount of picnic areas. But you have to bring your own food. Besides water, and some small snacks in a gift shop, there is no food for purchase. Fresh air and hiking wakes up a very healthy appetite; so, bring snacks :)
After having a lot of fun playing in the snow, we came back to our Airbnb to warm up, have more wine and look at the stars. The sky was magical. Fred and Maria had a really comfy couch on their balcony where you could lay down and star gaze.
The next day, after yet another hearty breakfast, we love to cook and eat, as you probably noticed by now, we left to go home. As I mentioned, the town was called Three Rivers, and there was a beautiful meadow right by the river. You can sit on huge rocks, look at wildflowers and sparkly water rushing by you. Once we got our fill, we decided it was time to go home for realz.
Traveling doesn't have to take a lot of time or take you far away places. Even a long weekend away from the hustle and bustle of the city could be as refreshing as a week-long vacation somewhere on the beach.
I urge you to go outside and explore!
Thank you for reading :)
P.S: Here is a short video of our road trip: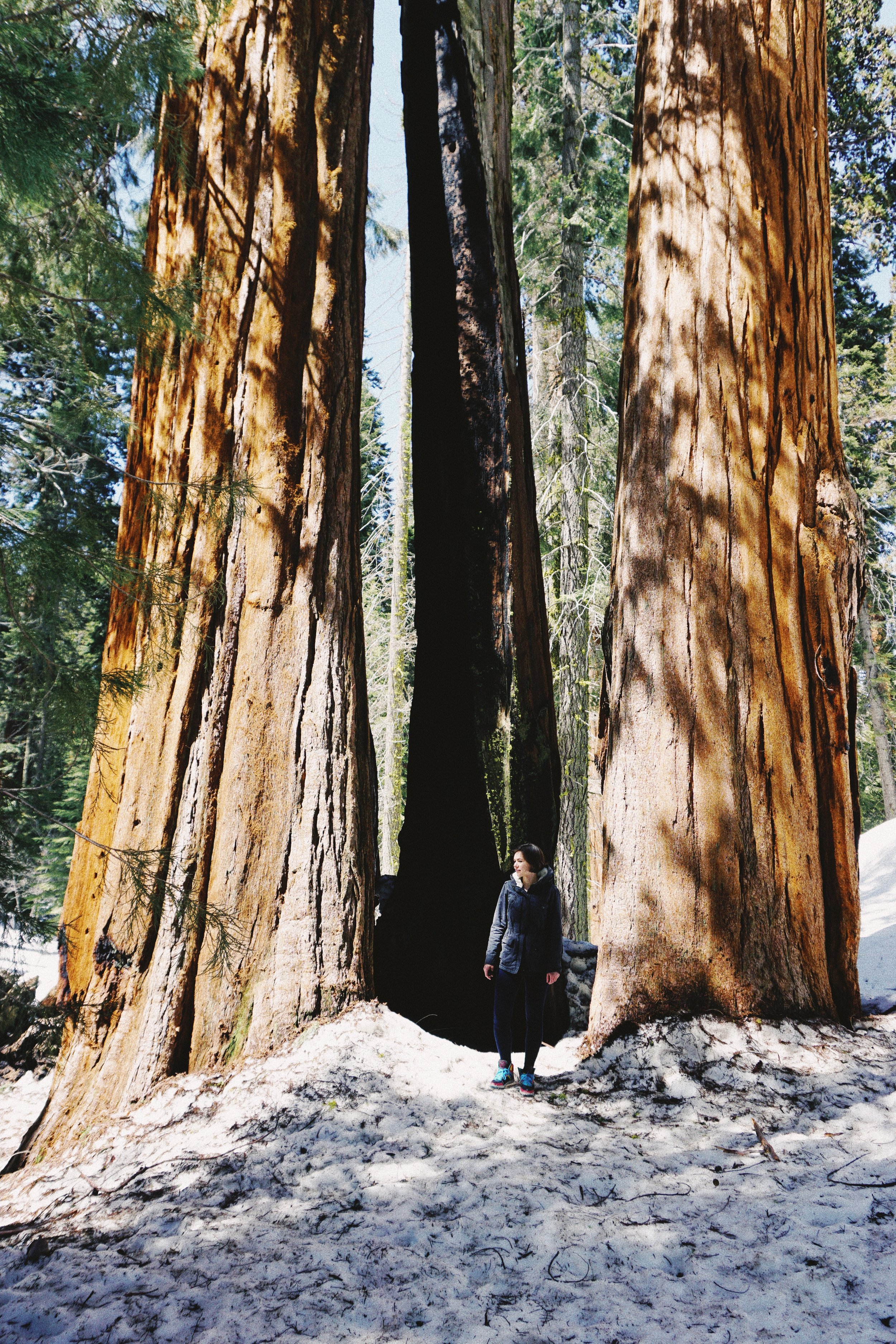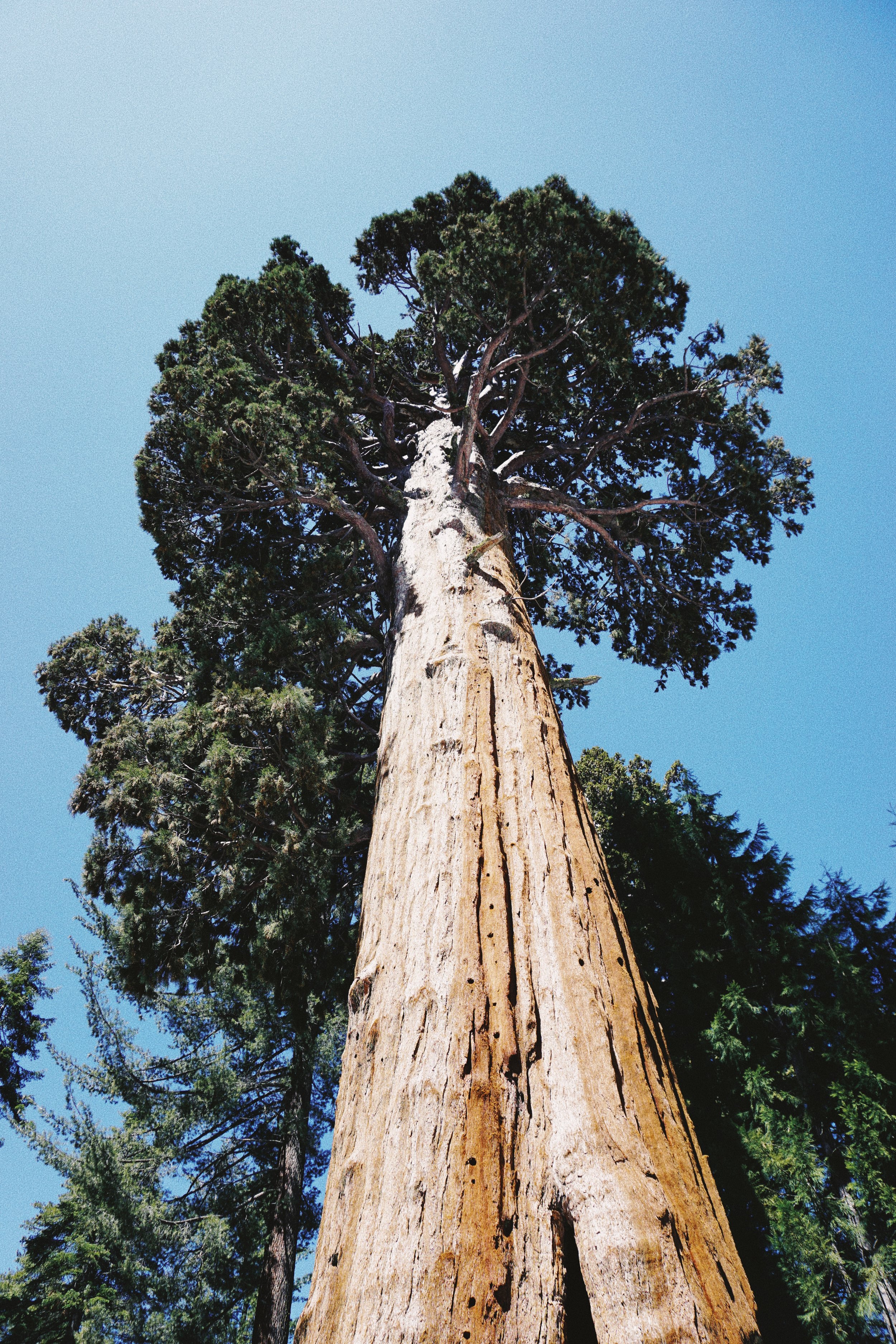 And here are more photos from this beautiful trip!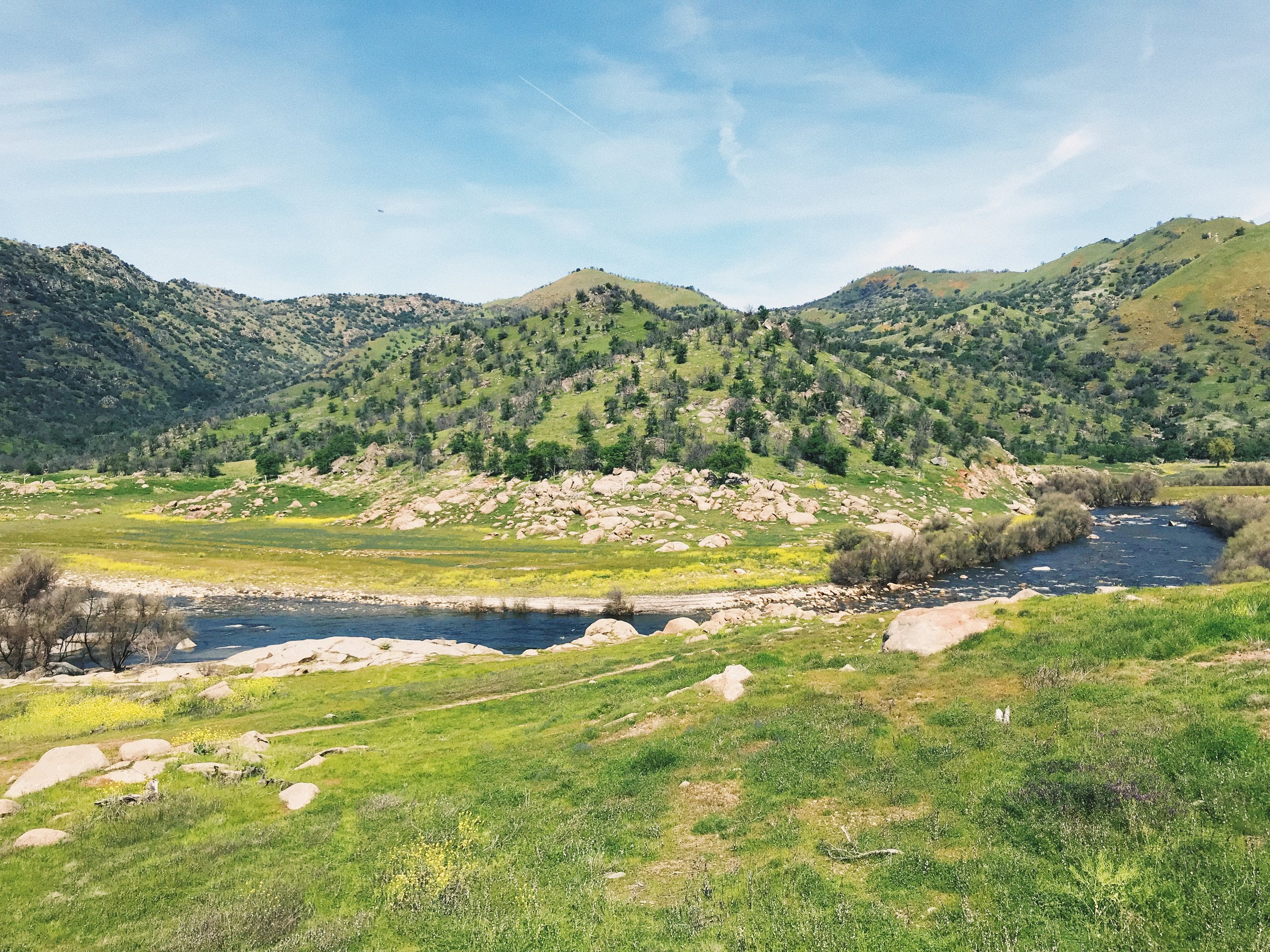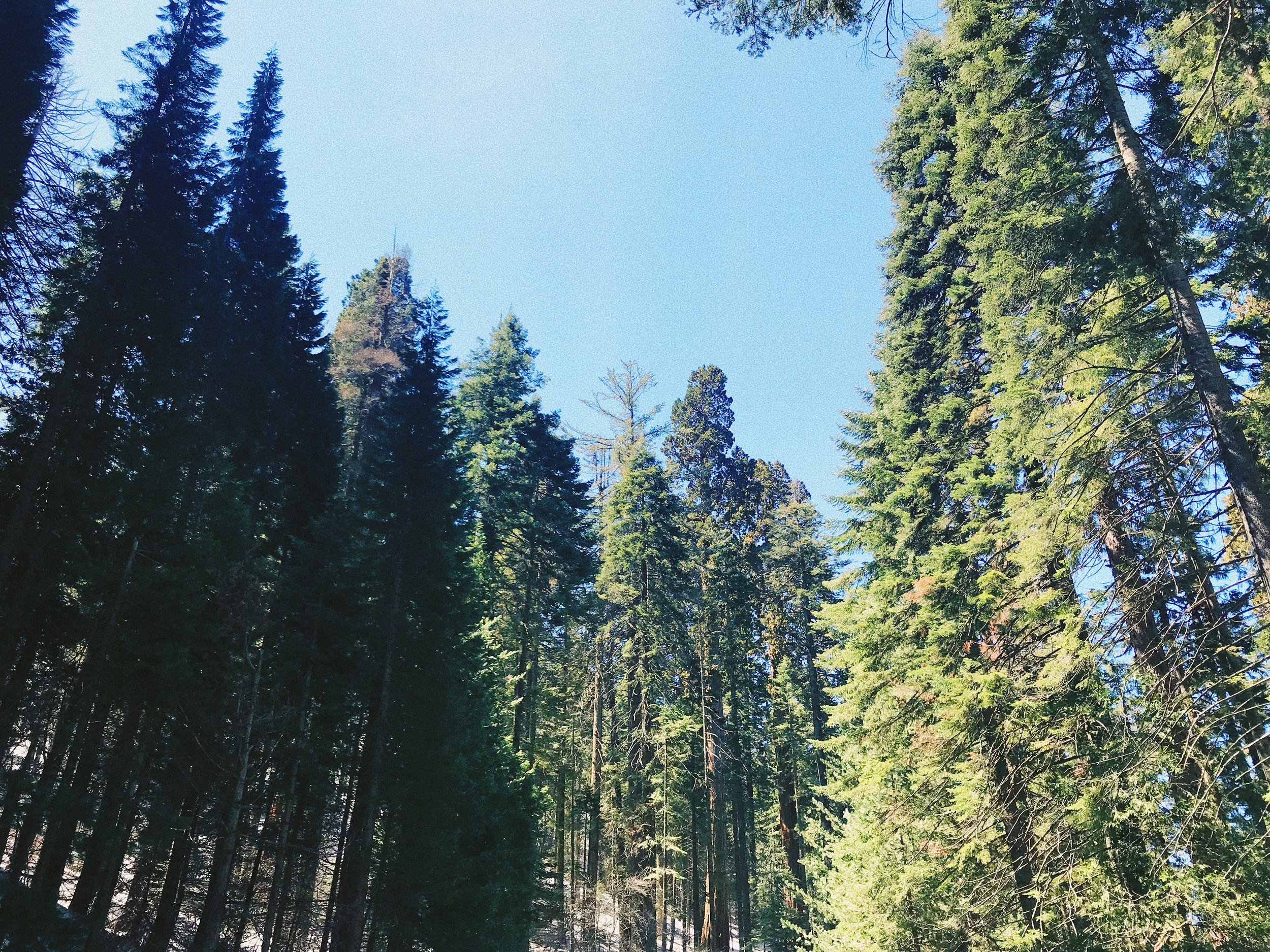 And here is a video of our road trip from last year: